There are two types of braces, namely, Fixed braces and Removable braces. The fixed braces are fixed to the teeth for the whole duration of braces treatment while removable braces are appliances which can be taken out of the mouth when you eat or brush your teeth.
Always consult your relevant orthodontist as to which type of braces is best for you.
Fixed braces can be classified into:
a) Traditional metal braces consist of stainless steel brackets that are "glued" to the front surfaces of the teeth. A metal archwire runs through the brackets and is held in place by elastic bands which comes in different colours.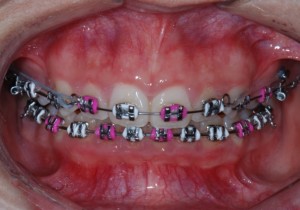 b) Self-ligating braces are gentle "gated" braces that are designed with a unique self locking mechanism incorporated into the bracket. The "gates" replace the coloured elastic bands which hold the archwire in place.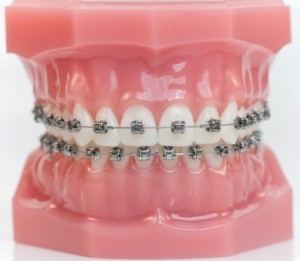 c) Tooth-coloured braces consist of ceramic or composite plastic brackets which blend in with the surrounding tooth structure and makes the braces less noticeable. Depending on the systems, the archwires may be metal or tooth-coloured.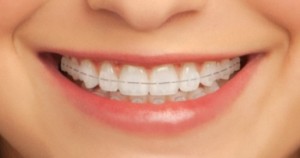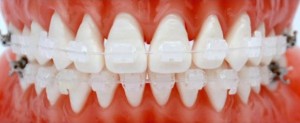 d) Lingual braces are discreet, metal braces that are custom-fitted to the back surfaces of the teeth and are invisible during normal day-to-day activities.

Removable braces can be classified into:
a) Clear aligners
The Invisible Aligner System of straightening teeth involves a series of custom-moulded aligners worn over your teeth to gradually reposition them to the final aesthetic result. The transparent aligners are hardly noticeable. They can be removed for eating, brushing and flossing, and when you have to attend important events. It is important for the aligners to be worn for 20-22 hours every day for treatment success. Mild to moderate malocclusions can be treated successfully with this system.

b. Functional appliances are usually indicated when the child is still growing skeletally. They can serve the purpose of modifying the direction which the jaws are growing.
c) Removable active appliances
Removable active appliances are usually used at a dental stage where some baby teeth are still not replaced by the permanent teeth and serve the purpose of relieving a traumatic bite which results from an abnormal position of a tooth or certain teeth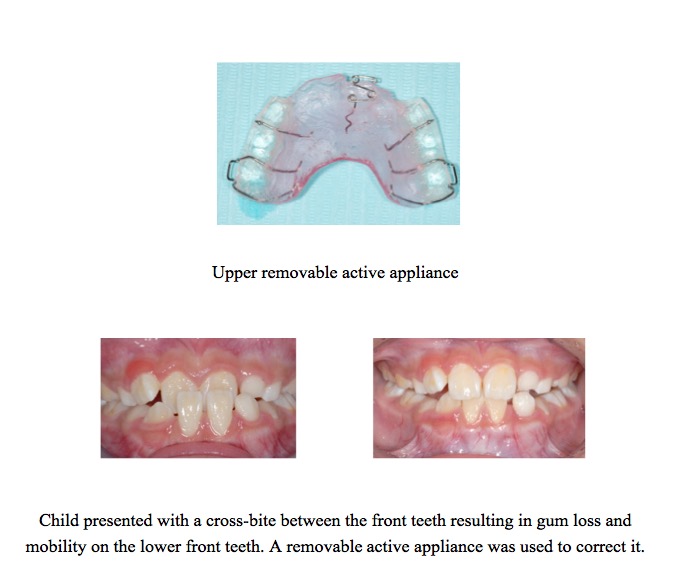 The pictures in the article are copyrighted and cannot be reproduced without approval of respective companies. We would like to acknowledge the following for their help in the contribution of the photos in the article: