Am I too old for Braces?
Age is no barrier when it comes to orthodontic treatment. In fact, more and more adult patients are seeking orthodontic treatment because braces that are currently available tend to be more discreet and less visible.
What type of Invisible Braces are there?
There are a few types of braces that are more suitable to patients who are concerned about the "metal" feel to conventional braces.
1. Tooth-coloured braces consist of ceramic or composite plastic brackets which blend in with the surrounding tooth structure and makes the braces less noticeable. Depending on the systems, the archwires may be metal or tooth-coloured.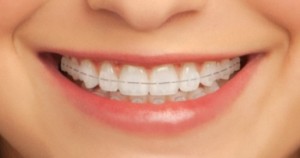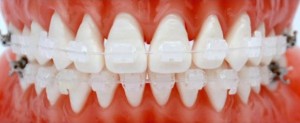 2. Lingual braces are discreet, metal braces that are custom-fitted to the back surfaces of the teeth and are invisible during normal day-to-day activities.

3. Clear Aligner System of straightening teeth involves a series of custom-moulded aligners worn over your teeth to gradually reposition them to the final aesthetic result. The transparent aligners are hardly noticeable. They can be removed for eating, brushing and flossing, and when you have to attend important events. It is important for the aligners to be worn for 20-22 hours every day for treatment success. Mild to moderate malocclusions can be treated successfully with this system.

Why do Adults seek Braces Treatment?
Most adults seek braces treatment to enhance dento-facial appearance and improve self-confidence.
Sometimes, dentists may recommend braces for adults to facilitate other dental procedures. For instance, in an adult whose teeth had been extracted a long time ago, the adjacent and opposing teeth tend to move into the empty space of the missing teeth . This will prevents the ideal placement of an implant or a bridge. Braces treatment can be used to re-position the teeth back into the ideal position before restoring the space with implants or bridges.
Can Adults with Gum Disease undergo Braces Treatment?
Gum disease is common among adults but this does not mean that orthodontic treatment is not suitable for you. We encourage you to visit your dentist or gum specialist to ensure that your gum disease is under-controlled before starting orthodontic treatment.
During orthodontic treatment, you will need to have more regular cleaning of your gums. Your orthodontists will liase with your dentist/gum specialist to ensure that treatment will not jeopardise the health of your gums.
Is "Instant Orthodontics" a type of Braces?
No. "Instant Orthodontics" is a procedure that uses veneers/dental crowns to cover crooked teeth and mask the problem. This procedure usually requires removal of tooth structure.
Braces are devices that gently correct irregularities in the arrangement of your teeth. Braces treatment, also known as orthodontic treatment, aims at correcting malocclusion and bringing teeth and jaws into a harmonious position with the face. This may improve appearance, oral health and function.
Will orthodontic treatment be painful?
Just like wearing a new pair of shoes, you may experience some mild discomfort after placement of braces. However, your lips, cheeks and tongue will soon get used to them and you might even miss them when they are finally removed!
Minor discomfort may also be experienced after each succeeding adjustment, although our adult patients report a reduction in pain as the treatment progress.
Will orthodontic treatment change my lifestyle?
There is zero downtime during orthodontic treatment. You can resume your daily activities/work straight after placement and activation of braces.
The pictures in the article are copyrighted and cannot be reproduced without approval of respective companies. We would like to acknowledge the following for their help in the contribution of the photos in the article: