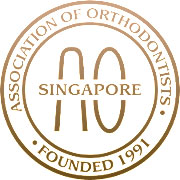 Important Announcement from the Association of Orthodontists (Singapore)
In light of recent events (Click here for the full article), the Association of Orthodontists (Singapore) would like to issue the following statement.
We sympathise with the patient on receiving treatment that left him worse off.
When dentists carry out work that are beyond their scope of training, the trust of patient is breached and they do not receive the optimal treatment they are entitled to.
Protecting the public is of utmost importance to us.
Orthodontics is a specialized treatment that should ideally be carried out by orthodontists. We urge members of the public to be vigilant and enquire about the training and experience of their dentist prior to commencing orthodontic treatment.