What is Orthodontics?
Orthodontics is one of the seven Dental Specialties recognized by the Singapore Dental Council. It is the specialty that deals with prevention, interception and correction of irregularly positioned teeth as well as skeletal disharmony between the upper and lower jaws.
Who should seek Orthodontic treatment?
Most patients seek orthodontic treatment to straighten their teeth. However, patients must be aware that an incorrect bite/malocclusion may sometimes compromise dental health and a course of orthodontic treatment can prevent future problems with the dentition.
A few common dental problems in Singapore that braces can correct are:
1. Sticking out teeth
2. Crooked teeth or spacing between teeth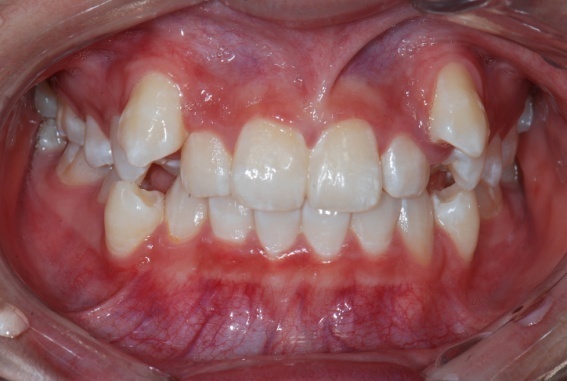 3. Mis-match jaw line e.g. longer bottom jaw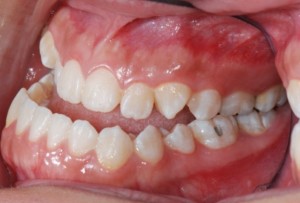 Advantages of braces treatment
Braces can do wonders for your self-confidence and self-esteem. By straightening your teeth, it helps to improve your smile and makes you feel good about yourself and your appearance. There will also be an overall improvement in your dental health as it will be easier to brush teeth that are well-aligned rather than those which are crooked and crowded together.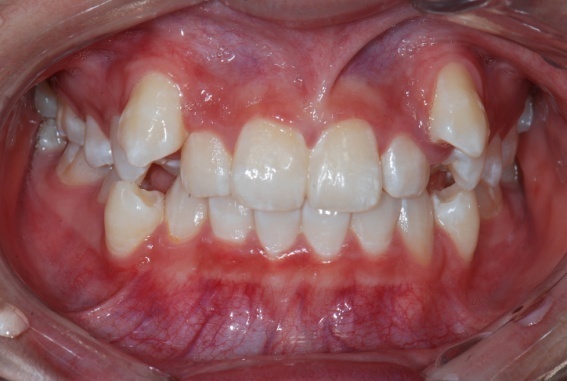 BEFORE                                                                                              AFTER
How does Braces work?
Braces work by exerting gentle forces on the teeth to move them into their desired position. The bony structure supporting the teeth remodels around the roots of the teeth as they move into their new position.
Forces are delivered to the teeth by archwires and elastic chain in conventional braces. Flexible archwires aligns the teeth and elastic chains are used for closing spaces between teeth.In clear aligner systems, the forces are delivered by the plastic aligners which pushes the teeth into alignment.
Length of Braces treatment
Orthodontic treatment can vary between 6 months to 3 years. The reason for such a large variation is dependent on the complexity of your teeth; the more complex your case, the longer the treatment will be. Treatment that involve surgery will take longer compared to a mildly crowded case.
Here are a few tips on how to keep your orthodontic treatment as short as possible:
Get your child screened by an orthodontist as young as 7-8 years old
Avoid breaking brackets during orthodontic treatment
Keep to regular adjustment appointments as indicated by your orthodontist